Yes, you still have time to buy Christmas gifts online without having to leave the comfort of your own home. According to Amazon,
Last day for Prime FREE Two-Day Shipping 
No minimum order required.
This is a lifesaver since you don't need to leave your house and you can send it directly to your loved one if they are far away.
Here are seven late Christmas gifts you can buy for your loved ones.
This handy gadget (along with the rest of Alexa devices) was one of the best selling items on Black Friday and unless your friend is afraid of listening devices, it is a great gift to give. It also comes as the "Dot," "Show," and "Spot" with the latter two having a built-in screen.
I actually have this at home and it may not be an iPad, but it definitely is a worthy competitor especially when you see the price (a huge difference 👀).
You never know when or where you are going to find food, so it is always handy to have a fork, spoon, knife, and a bottle opener close by.
4. Fitbit
Face it, the year is ending and you know or know someone that wants to get fit in 2018. This won't help you lose weight, but it will help you track your progress 🏃
5. Waterproof, Bluetooth Speaker
Because Spring Break is right around the corner (well, it's coming soon) and you don't wanna be the friend that doesn't have a speaker and playing music straight from your phone.
I don't know if this is safe or not, but sometimes pet lovers are weird so why not include this into the list. You can take your pet around in this (spacious?) breathable backpack that apparently you can use. It is interesting, but just make sure whoever you gift it to, has small pets.
7. EcoSphere
You may be wondering, "What the hell is an EcoSphere?" Well, it's an enclosed ecosystem that you don't have to do anything at all to it. It is really interesting and you can read more about it right here.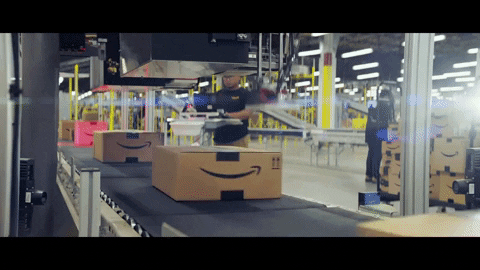 Hope your holiday shopping goes well! In the meantime, follow us on Instagram, @FoodieSpace.
We wanna be honest with YOU!
This is to advise YOU, that sometimes in a product review or mention, there will be a link that will take you to that product if you click on it. Sometimes, these links are "affiliate links" and if you make a purchase right after you click on it, we (FoodieSpace) get a commission. We promise to let you know at the bottom of each post if it contains any type of affiliate links.
This post does contain affiliate links.