Apparently it is freezing in most parts of the U.S. so that means that you need something to warm up. Or you just want to look like Mariah Carey after a New Year's Eve performance.Either way, here is a selection of tea you can buy to warm up while its cold outside.
First we have the "Taylors of Harrogate Classic Tea Variety Box." It brings 48 samples of eight different flavors (6 of each). It includes flavors like: English Breakfast, Earl Grey, Decaffeinated Breakfast, Lemon & Orange, Pure Assam, Green Tea with Jasmine, Organic Peppermint, and Organic Chamomile. So all you need is a mug, some hot water, a blanket, and some Netflix to beat the cold.
Next we have the "Cha4TEA K-Cup Tea Variety Sampler Pack." It contains 36 samples of different teas that you can use in your Keurig (if you don't have one, I reccomend either this one that I used at my aunt's house or this one from Hamilton Beach that I have at home). The assorted flavors that come with this pack are: Green Tea, Black Tea, Jasmine Tea, Earl Grey, Oolong Tea, and English Breakfast. With this, you don't need to steep your tea or heat up your water. All you gotta do is insert the k-cup in the machine and make it happen.
Hope these selections are good for you all! Stay safe out there in the cold.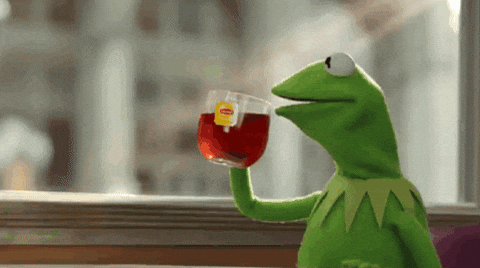 If you liked this, check us out on Facebook, Instagram, or Twitter as @FoodieSpace (links below). Also, check out our other stuff here on the site.
We wanna be honest with YOU!
This is to advise YOU, that sometimes in a product review or mention, there will be a link that will take you to that product if you click on it. Sometimes, these links are "affiliate links" and if you make a purchase right after you click on it, we (FoodieSpace) get a commission. We promise to let you know at the bottom of each post if it contains any type of affiliate links. This post does contain affiliate links.