Well, if you didn't know, we have been planning a lot of stuff for FoodieSpaceTV. All we were waiting for was for some equipment to get here in order to create the best stuff possible.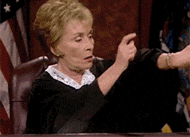 Well, the tripods have finally arrived!
So now we can move forward with filming our videos. If you are interested in knowing which tripods I got, it's these ones from Amazon. Great deal. I will definitely review later.
See ya soon!
If you liked this, check us out on Facebook, Instagram, or Twitter as @FoodieSpace (links below). Also, check out our other stuff here on the site.